Whether you go there in summer or winter, Uncle Tom's Cabin is surely going to leave you mesmerized. You can sip on some beer out on the deck or enjoy a glass of whiskey by the fireside when it is cold outside. If you love the vibe of old-school, Western, laid back joints in the middle of nowhere, this place is perfect for you. Here's a fun fact: The ceiling of the bar is completely covered in one-dollar bills.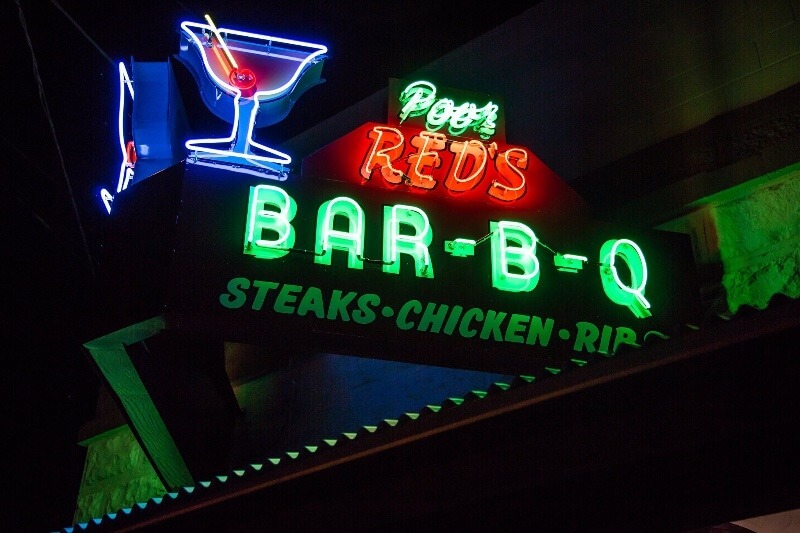 Poor Red's is one of the most beloved bars in the region. And for good reason. For starters, they have two bars – one indoor and one outdoor. If you are someone who doesn't like crowded spaces, you will love the outdoor bar. And if you don't try their Gold Cadillac, you will miss out on a classic.
PJ's boasts of good music, good food, good drinks, and a warm, friendly ambiance. It is a great place to chill with friends. Have a beer while you watch a game, play some pool, enjoy the live music or flaunt your moves on the dance floor – there is something to do for everyone.
If you wish to get a taste of El Dorado wine country, this is the place to be. You will be instantly enamored of the pub atmosphere that offers a unique and diverse selection of both local and regional wines, beers and dishes made from fresh, organic produce.