If you've ever wondered what it's like to walk 352 feet into a real hard rock mine from the Gold Rush days, you'll want to stop at Gold Bug Park & Mine. Docents dressed in period clothing offer guided tours of a second mine, the Priest Mine, to student and groups. The Priest Mine is open to the public on select holidays as well. Gold Bug is tucked away in a 62-acre park in the heart of Placerville, just one mile north of the freeway, and features a blacksmith, stamp mill, museum, gift shop, covered picnic area, and gem panning.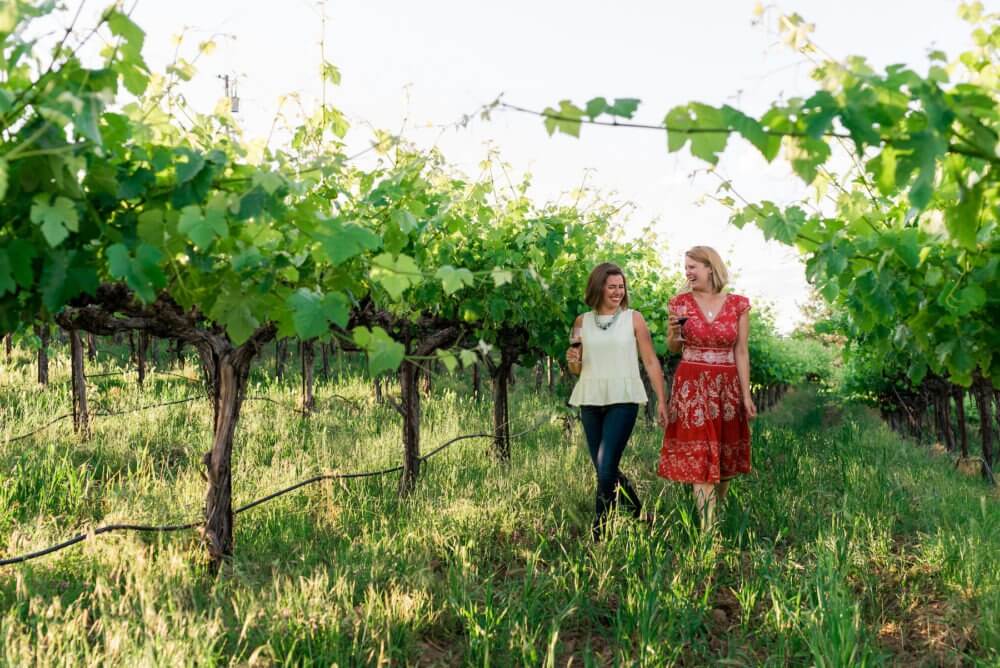 El Dorado County is home to more than 70 award-winning wineries and 20 of the best are located just off the freeway in Placerville and Camino. The wineries feature breathtaking vistas, a wide diversity of award-winning wines, and delight around every bend. El Dorado County wineries are known for their vibrantly flavorful, distinctly delicious wines, grown in the dramatic elevations of the Sierra Nevada. Wineries here boast outstanding value, taste, and variety, along with frequent opportunities to meet the winemakers and owners. Stop off and visit a winery or two. You may discover your new favorite wine!
Fun fact: it's one of California's oldest wine-producing areas, as vineyards and wineries first flourished here during the Gold Rush era!
Located just one block from the freeway, Placerville is a charming gold rush town with shops and restaurants woven amongst businesses that date back over 100 years, like Placerville Hardware (the oldest hardware store west of the Mississippi). In the center of town, you'll find the Bell Tower, the centerpiece for events throughout the year including parades, celebrations, and farmers' markets. Stop in Placerville to stretch your legs with a self-guided or docent-guided historic walking tour of "Old Hangtown," grab a bite, or even do some shopping.
Of the more than 50 family farms and ranches in the Apple Hill Growers Association, nearly a dozen are less than a mile off the highway, offering fun agricultural excursions, freshly baked pies, desserts and candies, handmade crafts and gifts, and seasonal fruits and veggies. Most ranches are open only in the fall, but Hidden Star Camino is one that's open year-round. Along with a selection of mouth-watering baked goods and hand-crafted gifts, Hidden Star Camino is home to a miniature old-west town, Kids Town, that's free.