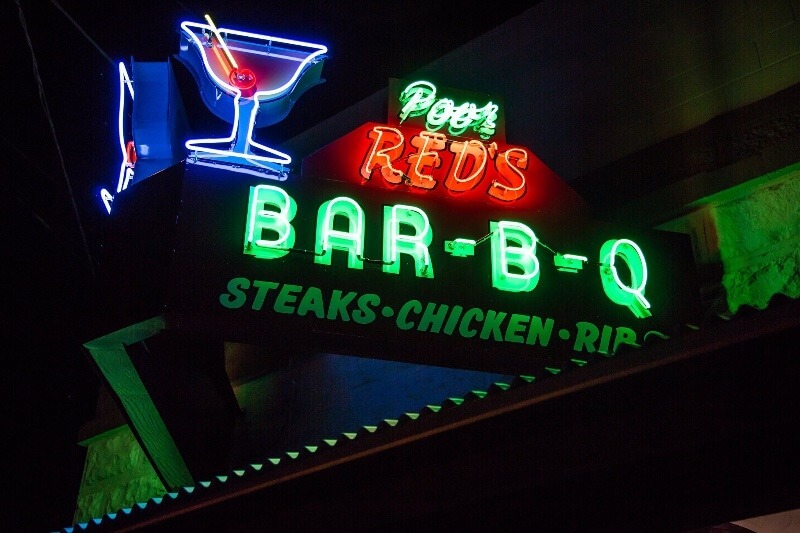 Poor Red's is renowned for its award-winning barbecue and for the world-famous cocktail they invented called the Golden Cadillac.
The creation of the Golden Cadillac is legendary in El Dorado. In 1952, a newly engaged couple came to Poor Red's to celebrate their engagement. They asked bartender Frank Klein to create their own special cocktail that would match their newly purchased gold-colored Cadillac. The bartender served the drink in a champagne coupe glass to signify it's celebratory nature meant for her and a sidecar glass for him. When you order one Golden Cadillac, you get two glasses.
The place is a destination for a Golden Cadillac experience, and it sells thousands of drinks. Try one for yourself and see what all the fuss is about. Enjoy!
6221 Pleasant Valley Rd, El Dorado, CA 95623, USA
Get Directions
Keep Exploring
Discover similar experiences to Poor Red's BBQ