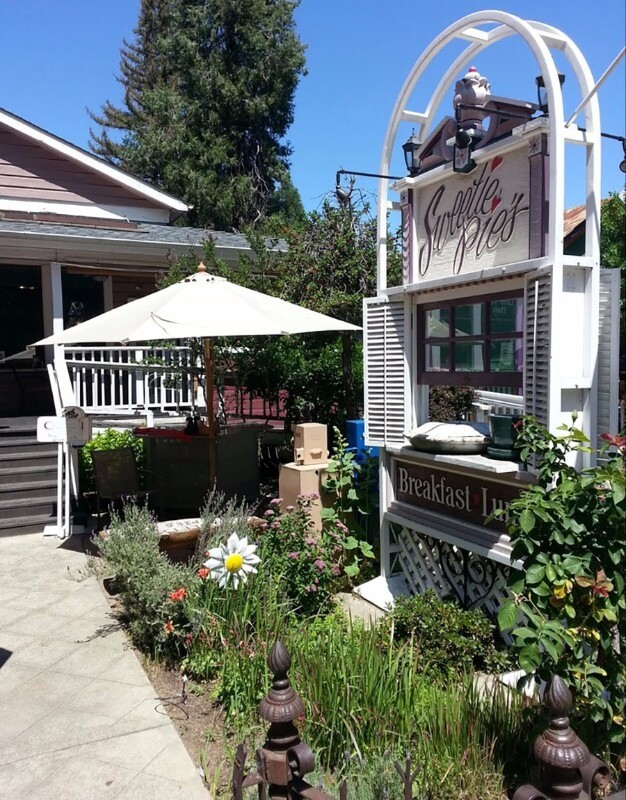 The Victorian house that is home to Sweetie Pies was built around 1865. It was one of the first homes on Main Street, Placerville. It is said to have been the home of the sheriff of "Hangtown." Patty and Ron Clark bought the house in 1991 and totally restored it to its original beauty.
Sweetie Pies opened for business November 8, 1991, a lifelong dream of Patty Clark. "I wanted to create an environment where people could go to have good thoughts, good food, and good coffee." The shop started as an eclectic mix of desserts, coffee, and a limited food menu.
We are proud to say that every year we have been in business, we have been voted "Best of El Dorado County" by our customers — Thank you, by the way. We appreciate it very much. One of the things we believe has made a difference in the quality of food is the fact we make the majority of our daily servings from scratch. It does take a bit longer, but we feel it is worth it. We hope to see you soon.
577 Main St, Placerville, CA 95667, USA
Get Directions
Keep Exploring
Discover similar experiences to Sweetie Pies