Experience living history and greet the Wagon Train as it arrives in Placerville. This annual event is the final celebration of the Highway 50 Association's reenactment trek that begins in Nevada and culminates on Historic Main Street with games, activities, live music, food, shopping, and a street dance. Period dress not required, but if you have it, why not wear it?
Summer and the county fair go together like funnel cakes and Ferris wheels. El Dorado's annual county fair features all the traditions you've come to expect, along with a few new ones. Bring the family and enjoy food, rides, agricultural competitions, children's activities, jugglers, clowns, live music, a variety show, a fun zone, and yes, mutton-bustin'.
It's where Old Hangtown meets craft beer… and the only time you'll see the famed Bell Tower dressed as a beer stein. This annual event, held along Placerville's Historic Main Street, features 40+ breweries, cideries, meaderies, and wineries, along with local gourmet food, a cigar lounge, and live music and entertainment.
This exciting, new, Apple Hill Growers event will span the last two weekends in June and celebrate Summer with activities and offerings at various Apple Hill Growers that feature lavender, blueberries, strawberries, wine, flowers, hard cider, olive oil, baked goods, jams, treats and more! It also features craft vendors, workshops, train rides, duck races, and more.
Love to mountain bike? You won't want to miss this annual celebration of mountain biking at Lake Tahoe. The two-day event features the famed Triple Crown Ride on Saturday (30 miles, 5,200 feet of elevation gain) along with a festival with food, brews, vendors, a raffle, and live music. On Sunday, riders can get a lift up the road and test drive a new set of wheels down Corral Trail.
Embrace your renegade side and blaze a new trail with the El Dorado Winery Association during its annual celebration of renegades, rebels, and rabble-rousers. Head for the hills (well, Placerville's historic Main Street) and experience a one-of-a-kind wine adventure with dozens of food and beverage vendors, live music, and of course, some of the region's best wines.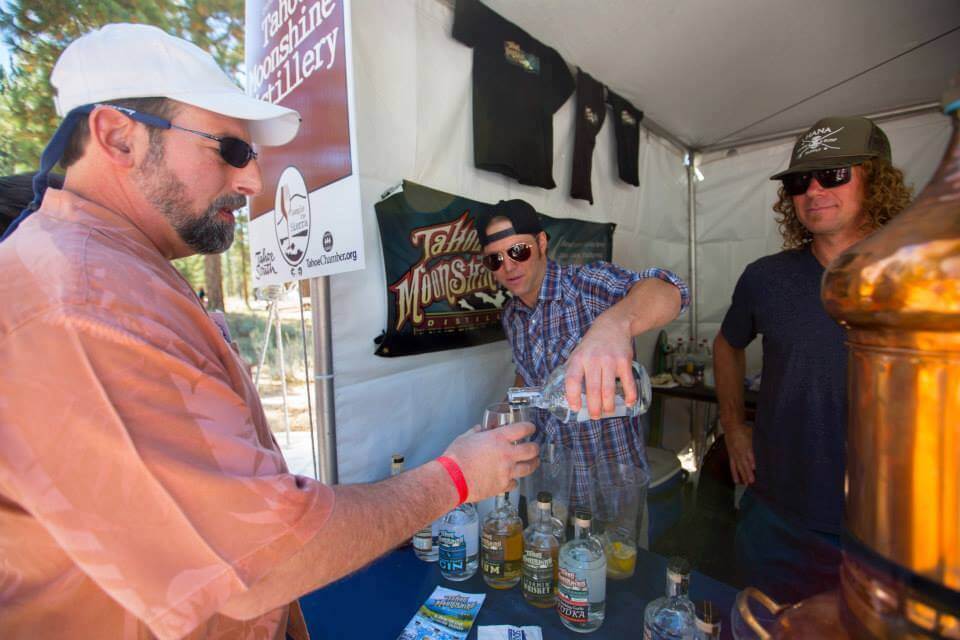 Bring your appetite to Tahoe's only farm-to-fork event. Photo: Sample the Sierra
Local libations and regionally sourced cuisine are on the menu at Sample the Sierra, Lake Tahoe's only farm-to-fork food and wine festival. This annual event in South Lake Tahoe celebrates the region's bounty, heritage, culture, and activities with tastings from the Sierra Nevada's best chefs and restaurants — all created with local produce, each bite paired with tastings from local wineries and breweries.