El Dorado County is home to a unique off-road trail – the Rubicon Trail. Not only is it considered the most demanding trail in the world, but it's a historical icon for the off-road community. More importantly, it's where the sport of Jeeping and off-roading began. All thanks to one man who saw the opportunity in El Dorado County.
Mark A. Smith, known as the 'father of modern four-wheeling,' founder of Jeep Jamboree USA and Mark A. Smith Off-Roading Inc., began his empire right here in Georgetown. He and his wife honeymooned there in 1951 and liked it so much they decided to stay.
Mark discovered the old Rubicon Trail, an unmaintained stagecoach road on a fishing trip, and fell in love with it, calling it Shangri-la. In 1953, he and some Rotarian friends organized the first annual Jeep trek across the Sierra to Lake Tahoe on the Rubicon as an early tourism strategy to attract visitors to the region.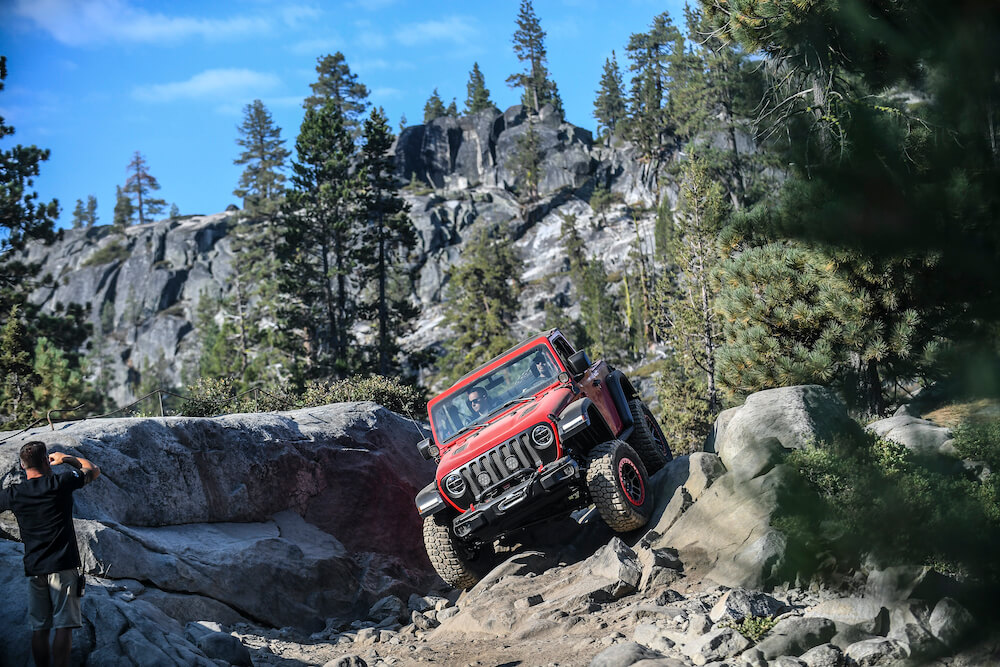 It was the start of something big. The event continues to this day, drawing Jeep enthusiasts from around the world eager to challenge themselves on the Rubicon's famous 22 miles of granite slabs and boulders.
The Jeepers Jamboree that Mark founded attracted the support and sponsorship of Jeep's then-parent company, the Willys Corporation, and Mark played a crucial role in helping the company with Jeep's off-road capabilities.
He also continued his off-road explorations, including leading the Expedicion de las Americas, in 1979, a historical adventure from the southernmost tip of South America to Prudhoe Bay, Alaska. In 1987 he founded Jeep Jamboree USA (JJUSA) to organize off-road treks around the country.
While Mark passed in 2014, his legacy continues thanks to JJUSA and its current President and CEO, Pearse Umlauf. Today, the company organizes 31 trips annually and works with Jeep®, managing various corporate programs, including testing vehicles on the Rubicon Trail to earn trail-ready badges.
Most recently, JJUSA launched the Jeep® Adventure Academy Series, 15 off-roading instruction events around the country designed to teach first-time Jeep owners essential techniques.
You don't have to commit to an off-road adventure to experience the majesty of the Rubicon. Pearse recommends the start and end locations of the Rubicon Trail, as they're easily accessible. Try camping at Loon Lake, the start of the trail, or head to Lake Tahoe's west shore for some hiking, boating, or just enjoying the incredible views!
Learn more about JJUSA, the Rubicon Trail, and Loon Lake.